Overview
---
The Mini Thirty - a real classic!
Introduction
Welcome to the website where you will find everything you need to know about the 1989 Austin Rover Mini Thirty Anniversary Edition.
If you are buying a Mini 30 and want to check that what you are buying is genuine and complete, all the info is here on badges, interior equipment, exterior equipment, documentation, mechanics etc.
If you are restoring a Mini 30 back to its original condition, information on equipment, badges, documentation etc will help you get it correct.
If you are just interested in the history of this fabulous version of the iconic Mini, read on for a short history, its pedigree and some fantastic videos of the time.
Limited Editions
1979 saw the first foray into limited editions for the little classic Mini, with the 20th Anniversary Specials in silver and rose. Then in 1982 the Mayfair appeared, a posh version of the City. To the surprise of the bods at mini HQ, sales figures showed that people were less swayed by the budget City and more by the swanky Mayfair and the lifestyle statement it made. It was soon realised that people liked expressing themselves with a car that said a little something about their tastes... and so, a mind-boggling array of special editions were born to cater for every taste, some providing greater highlights than others. The best out of all of these was, of course, the splendidly opulent Mini 30.
"The Mini Thirty. Never before has one so little offered you so much."
That's what the Austin Rover sales brochure reckoned, and it certainly was the most attractively spec'd mini ever to emerge from the factory. As standard, it came with pearlescent paint (the first Rover to have it as it was new technology at Longbridge at the time), red leather steering wheel, thick cut-pile cherry red carpets, luxurious half leather seats, minilite alloys, special anniversary crest badging, colour-coded wheel arches, chrome grille, chrome bumpers, chrome door handles, not to mention a Phillips electronic radio cassette and - hold onto your hats - rev counter. Yes ok, some aspects of it's spec might seem laughable now.. but you have to remember this was a while ago, plus it was a Mini, which were by design a very basic "car of the people"!
If you have a look at the pictures below you can see the Mini 30 really was a touch of luxury version compared to a bog standard (but still utterly delightful) Mini.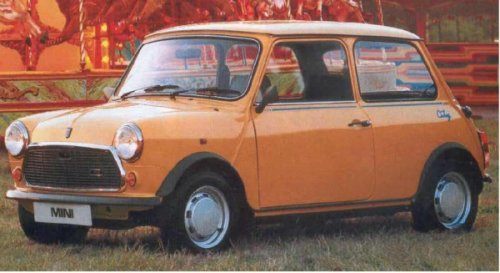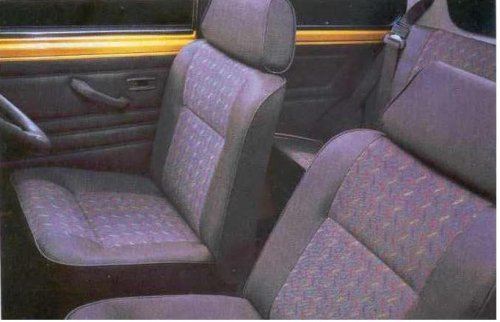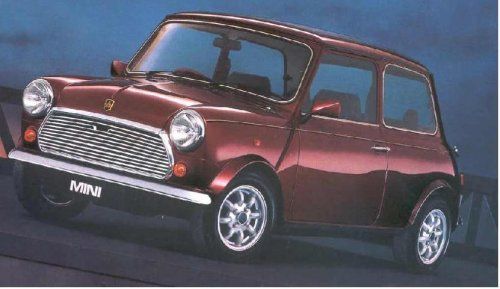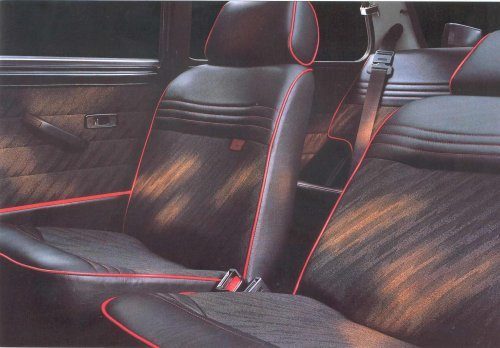 The Mini Thirty Anniversary Edition was launched in 1989, to celebrate thirty years of mini production since 1959. Rover held a commemorative event at Silverstone on 27th August of that year to mark the occasion.
Below is Top Gear TV coverage of the "Mini Thirty Years" event at Silverstone:
Three thousand cars were made in total, 2,000 in Cherry Red and 1,000 in Black. Both sported pearlescent paint (perhaps a coincidence that pearl is the token for 30th anniversaries?!) plus a double coat of clear lacquer giving them a fantastic shine which lasts throughout the car's life. People are constantly amazed by the shininess of Mini 30s and even more so when in many cases it is the original paintwork! Out of the 3000 produced, 200 cars were automatics and the rest had manual gearboxes. Some also came with factory fitted sunroofs, some 200 of these.
Mini 30 Features
Pearlescent paint (Cherry Red or Black) and two coats of clear lacquer
Mini 30 crest design on bonnet badge
Mini 30 crest decals on flanks and boot, plus twin red/black coachlines along the length of the car
Sports style (minilite) alloys
Servo assisted front brakes (drum rears)
Unleaded petrol engine
Colour-coded wheel arches, sills, wing mirrors and boot light
Cherry red cut-pile carpets
Red leather steering wheel with Mini 30 crest on centre
Black LIGHTENING design interior with Mini 30 crest on front seats
Half leather seats
Leather gear stick gaiter
Chrome bumpers, grille, door & boot handles & window surrounds
Triple pack binnacle including rev counter
Phillips R570 security coded electronic radio
2 x Phillips speakers
998cc four cylinder engine
4-speed gearbox (automatic also available on some)
145/70 x 12 radial tyres
Heated rear windscreen
Price when new £5,995
Advertising Videos
Below is Twiggy working it in the advert for the Mini Thirty titled "You Never Forget Your First Mini"
Campaigns such as the adorable "minis have feelings too" continued to give the mini exposure and editions such as the Rose, Sky, Racing Green, Jet Black, Checkmate and Red Hot came onto the scene to further boost sales.