Boraman Family History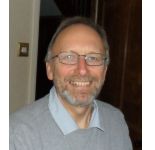 Welcome to the website documenting the Boraman family history. The website records all known Boraman individuals and the pedigree of each family. If this is your first time on the website, I would recommend reading the Help to get some ideas on how to proceed and how to use the facilities provided.
The primary origin of Boraman individuals appears to be England, with the Australian, New Zealand and Canadian branches having been as a result of emigration from England. There are several Boramans identified in the USA, but to date nothing has been found to suggest from where they immigrated.

If you have any new information you would like added or can suggest any changes or improvements to the website please contact me at
What's New
Percival Boraman


Added some more photos of the gravestone of Percival Henry Charles Boraman, killed in WW1 and buried in Artillery Wood cemetery. Photos taken by Wayne Boraman during a recent trrip to France.

(8 Apr 2014)
Place Search


I have added a search box on the Worldwide and Individual's Locations maps. Type the start of a place name eg Dun and it will present a list of possibilities. Select the one you want eg Dunedin, and it will zoom to this area, allowing you to see what individuals/events are recorded here. In the search box you can type countries, towns, villages, states, counties, street addresses etc. The area displayed will be tailored to the type of place selected.

(24 Jan 2014)
Various Updates


Thanks to the free access provided by Ancestry over the Xmas period, I have added a large amount of detail for various individuals - nothing earth shattering, akin to painting the windows on the house to make it look better rather than building a new extension! I have also further improved the experience for users of smartphones and small tablets, displaying only essential information by default and allowing the user to click/tap to see more eg source information. If you see this symbol , click/tap will display more info.

(3 Jan 2014)
Statistics
A total of 249 families are recorded, comprising 787 people of which 366 are Boramans.
There are 195 different surnames recorded.
The earliest birth was James Gates in 1694 and the earliest death was John Boraman in 1746.
The longest living person was Violet Elizabeth Parsons Scheib who died aged 96.
The largest family was Charles John Boraman & Clara Laura Foy, who had 16 children.